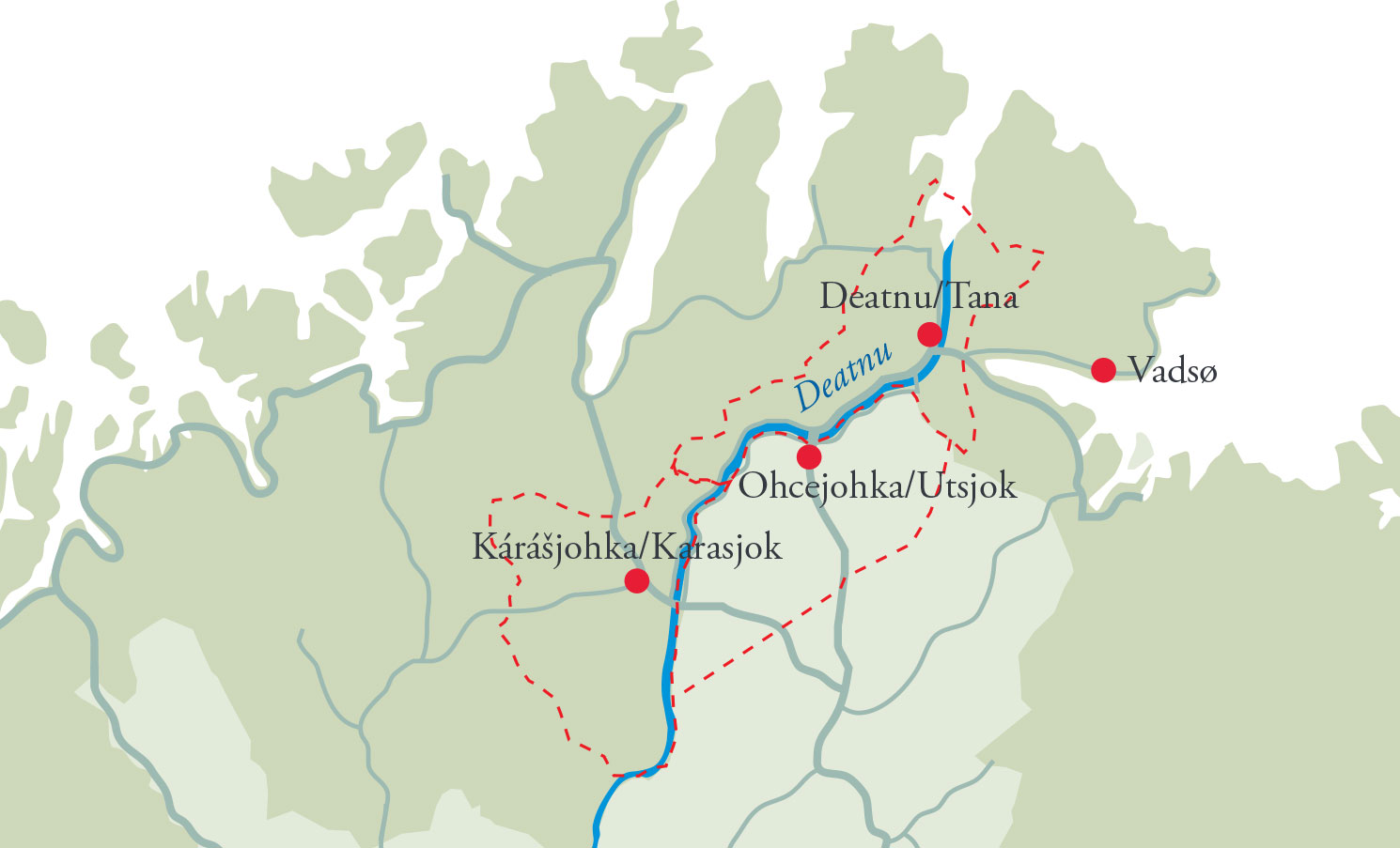 The Tana River is located in the core area of Samiland, flowing through three Sami counties: Deatnu/Tana and Kárášjohka on the Norwegian side and Ohcejohka/Utsjok in Finland. Map: Minna Saastamoinen.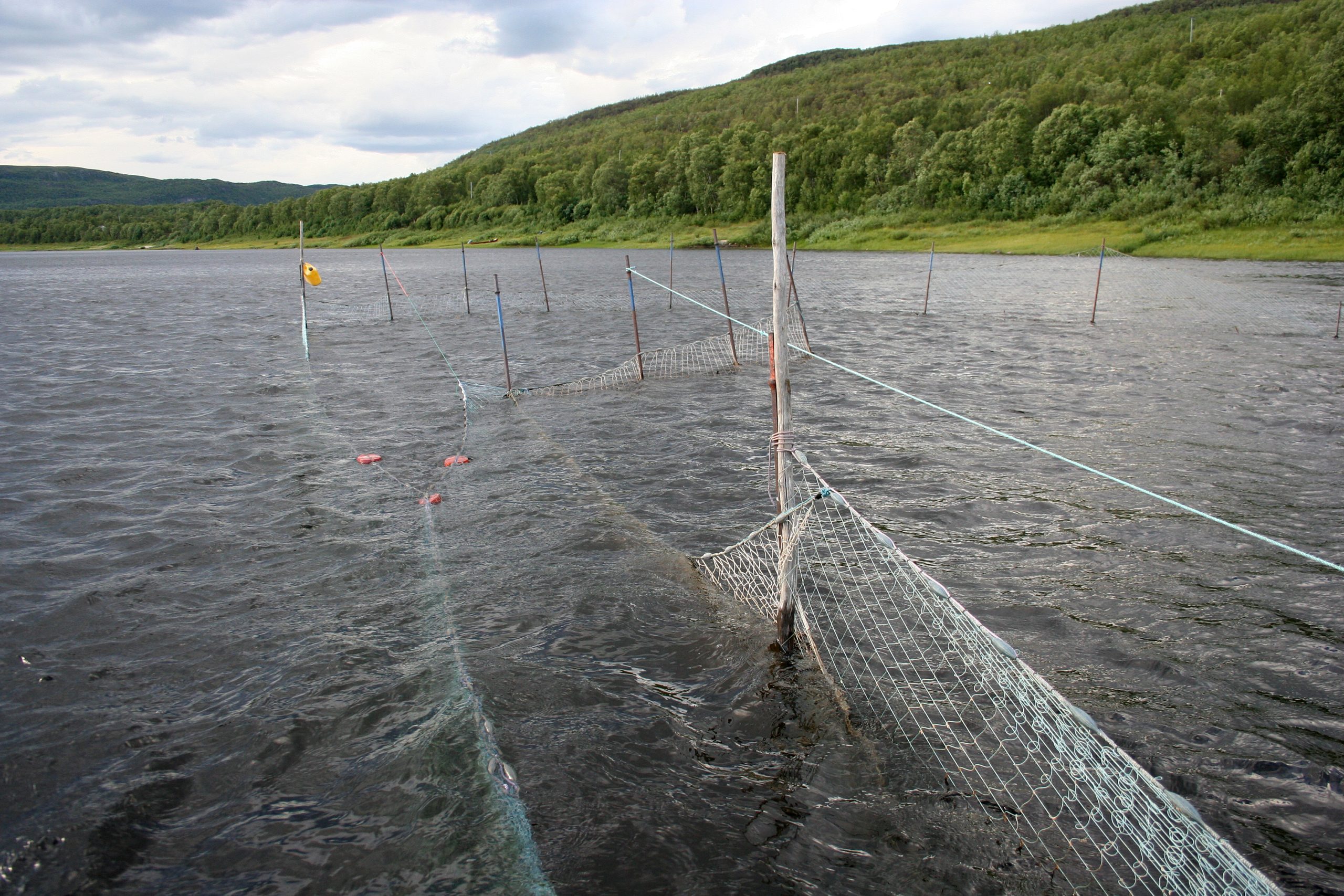 Barrier net, in Sami: buođđu, in Njallavárnjavvi. Photo: Mihkku Solbakk.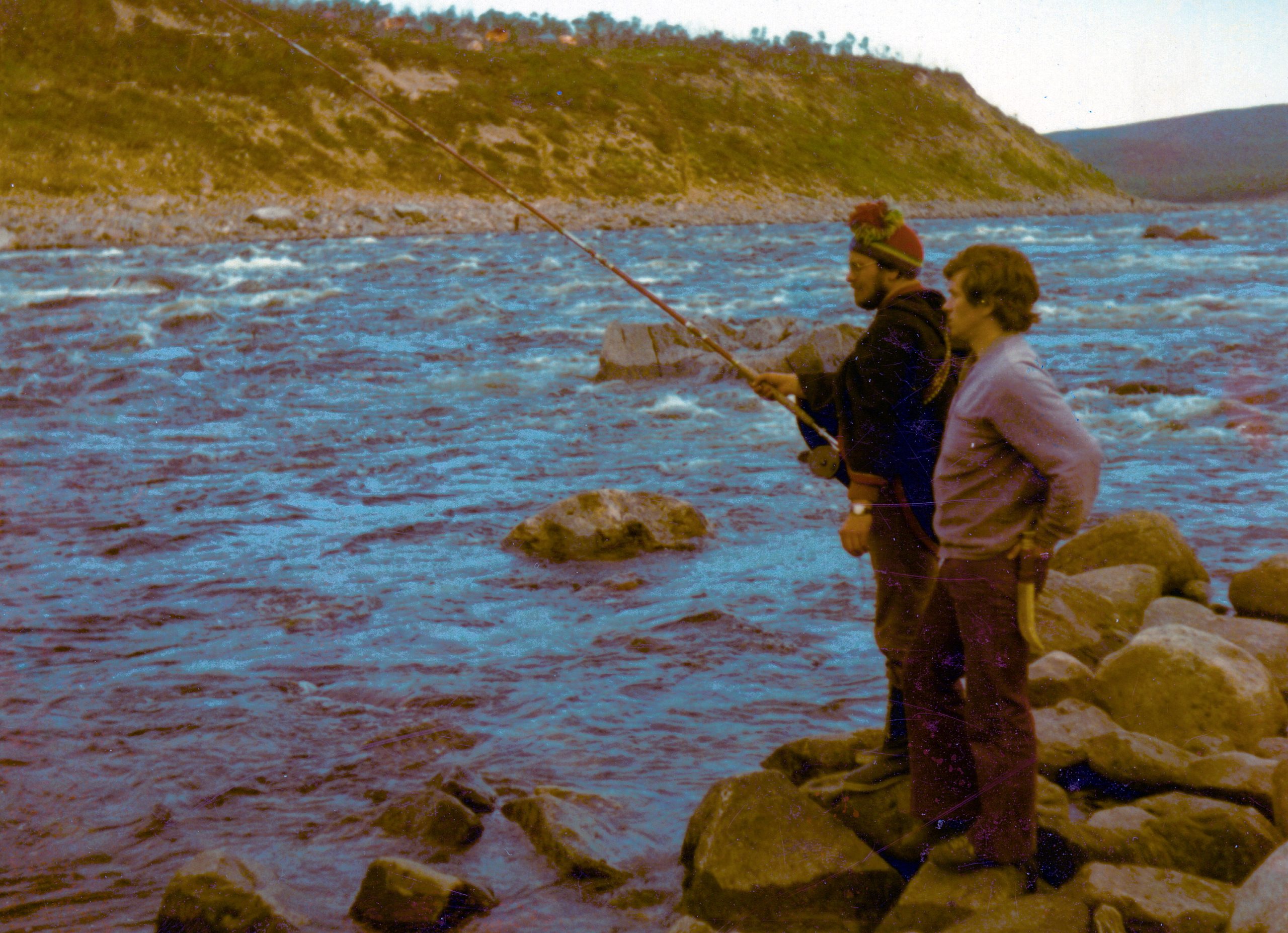 In Tana, angling – in Sami: oaggun – is important to local people who are not entitled to use nets.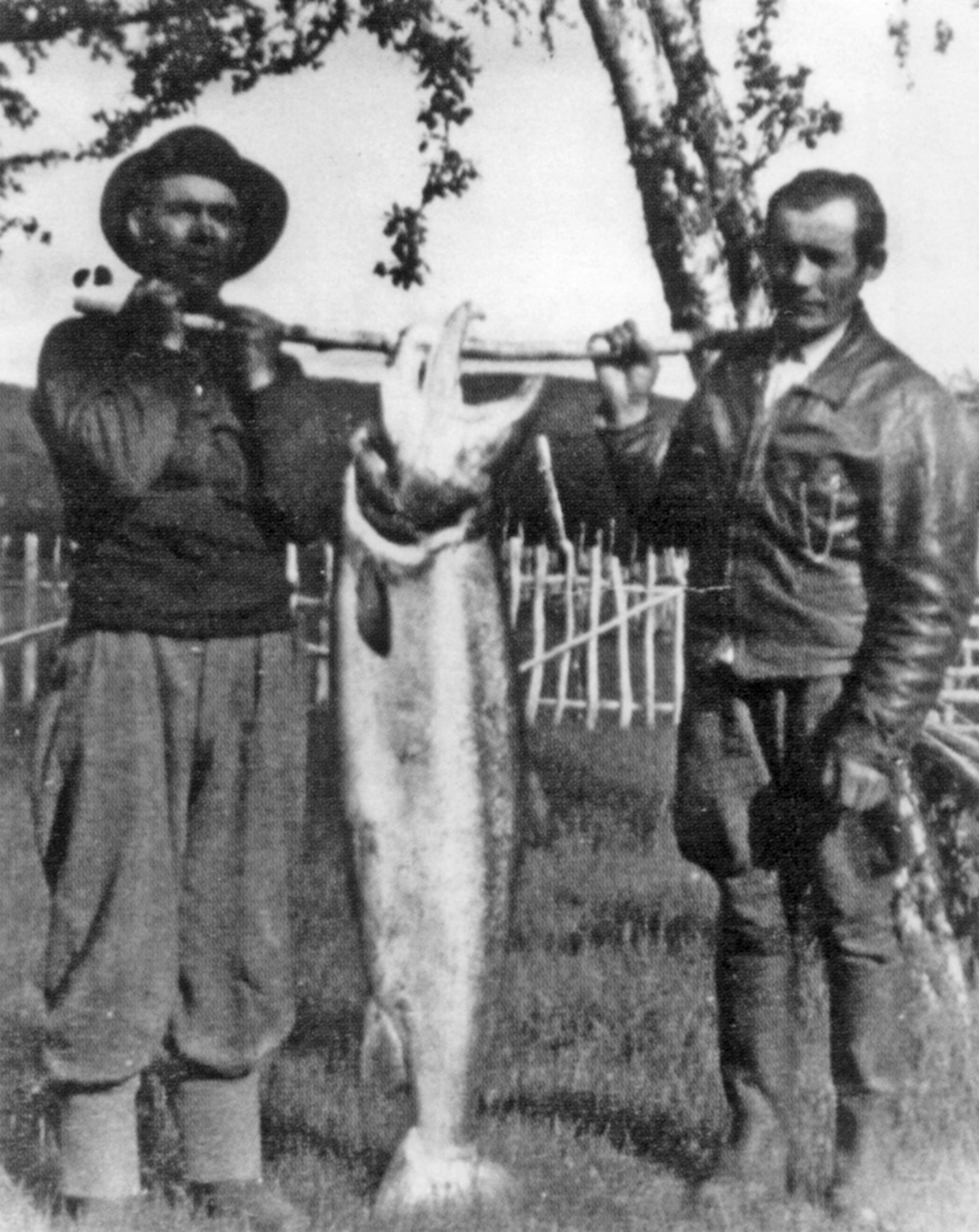 The official Norwegian record for the largest salmon ever caught is held by Nils Walle who caught a salmon weighing 32.5 kg (71.5 lbs.) at Geavŋŋis/Storfossen in Tana on July 7, 1951. Nils Walle is to the right in the picture with his big salmon. Photo on loan from Evald Valle.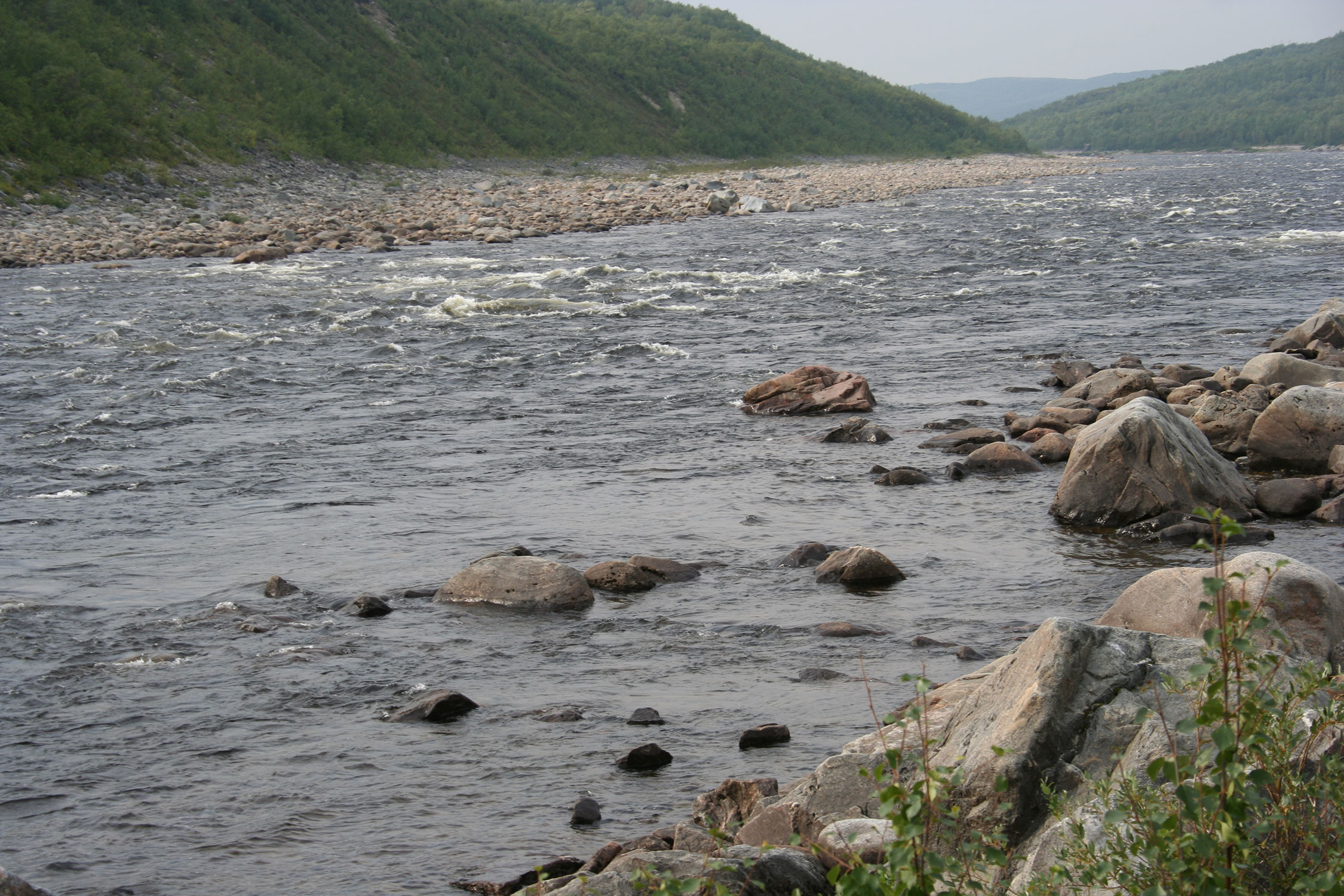 Geavŋŋis is the word for strong rapids also containing deep pools. The deep pools are all known by their Sami names. The picture shows the pool called Ruksesgeađni ("The Red Rock"). Photo: Mihkku Solbakk.
Aage Solbakk: "The Salmon Lords" take over Deatnu/the Tana river. English angling 1850-1900. ČálliidLágádus 2011.